BKR Appraisers of St. Louis / Southern IL Intro Page for Referrals and References

Rick Bauer and Richard Kloeckener have years of experience working for the benefit of clients...
Here is a video testimonial followed by a letter of one of our clients.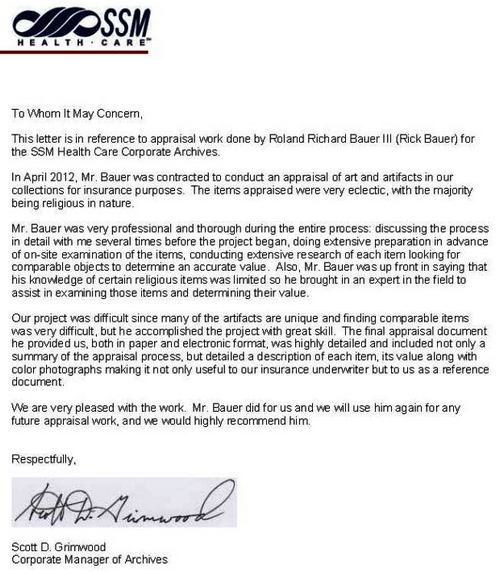 We have MANY experiences generously shared or provided to us by our clients - for you to see.
This collection, in which we are grateful to our many clients (!) is located at our sister site, Father Time Auctions and Appraisals; References and Testimonies. 
Thanks so much for visiting our site!